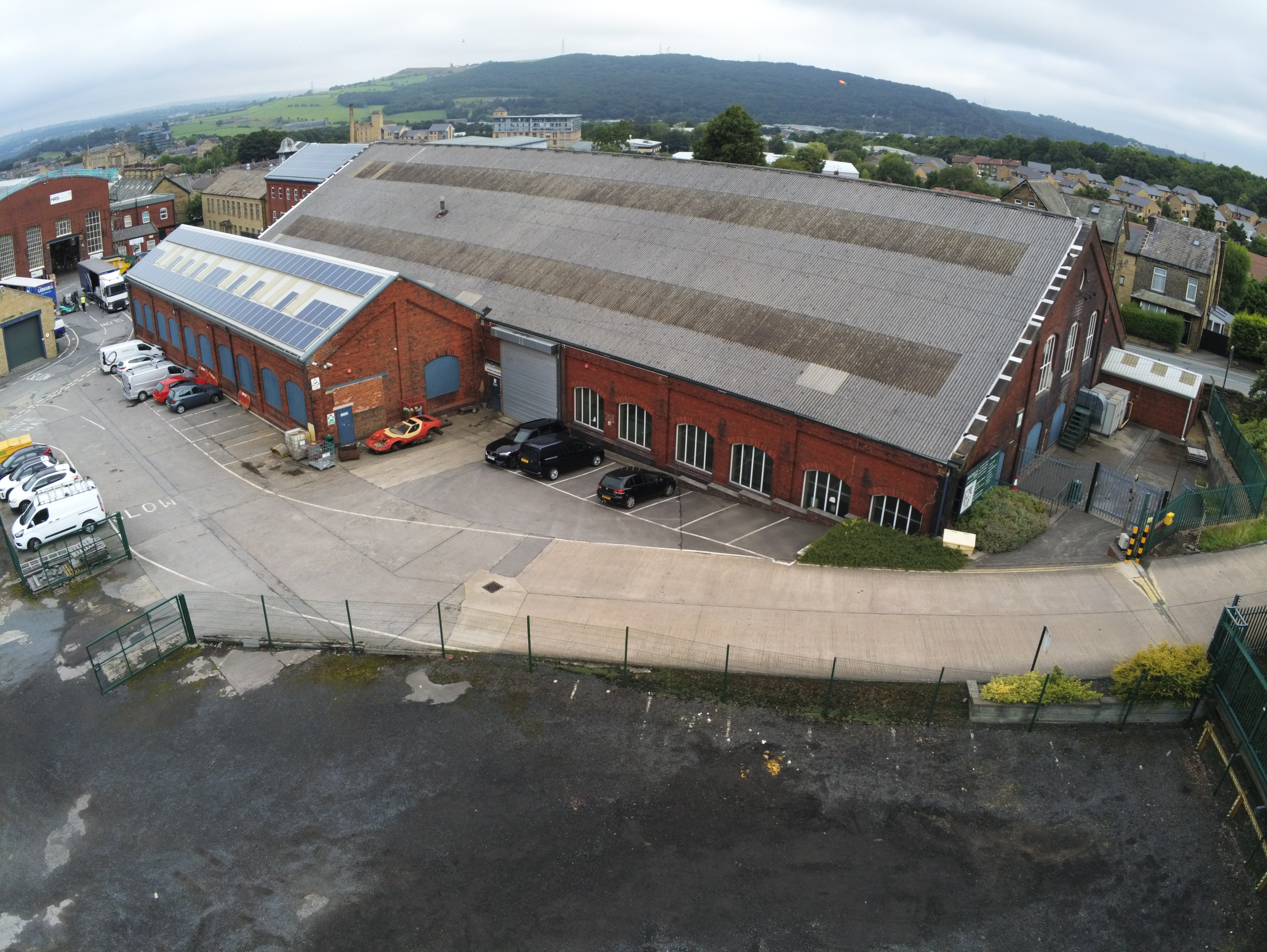 Asbestos R&D Survey
We recently conducted yet another localised R&D survey at this single storey Victorian brick workshop building on the Rosemount Estate in Halifax. This was carried out for one of our regular clients, a local property owner who has several commercial premises in the area.
Our job was to survey areas for ACMs that might be disturbed during upcoming refurbishment works to the workshop unit. The only significant asbestos-containing material found on the survey was the extensive asbestos cement roof.
Asbestos-containing materials will commonly be disturbed during construction work, resulting in fibre release. When asbestos fibres enter your lungs, you are at risk of developing asbestos disease. How do you know if you have breathed asbestos in? There are no immediate effects, but there may be serious consequences in 20 years time.
We always recommend an asbestos R&D Survey (or in this case a localised R&D survey) if materials might disturbed as part of a refurbishment or demolition project. This includes refurbishment, maintenance, demolition, extensions and other construction activities.
The Control of Asbestos Regulations 2012 set out the Duty to Manage Asbestos in non-domestic properties. If you or your business are responsible for building maintenance and repairs, then you are the "Duty Holder". Any commercial property built before the year 2000 may contain asbestos, and requires an asbestos register. This should be visible to employees or others who are working on site.
Project information
Client: Rosemount Estate, Halifax
Project date: 15th December 2021
Contact Us
If you have a similar project you want us to look at the give us a call or drop us an email...
Office: 01422 410454
Email: info@ransonsurveying.com