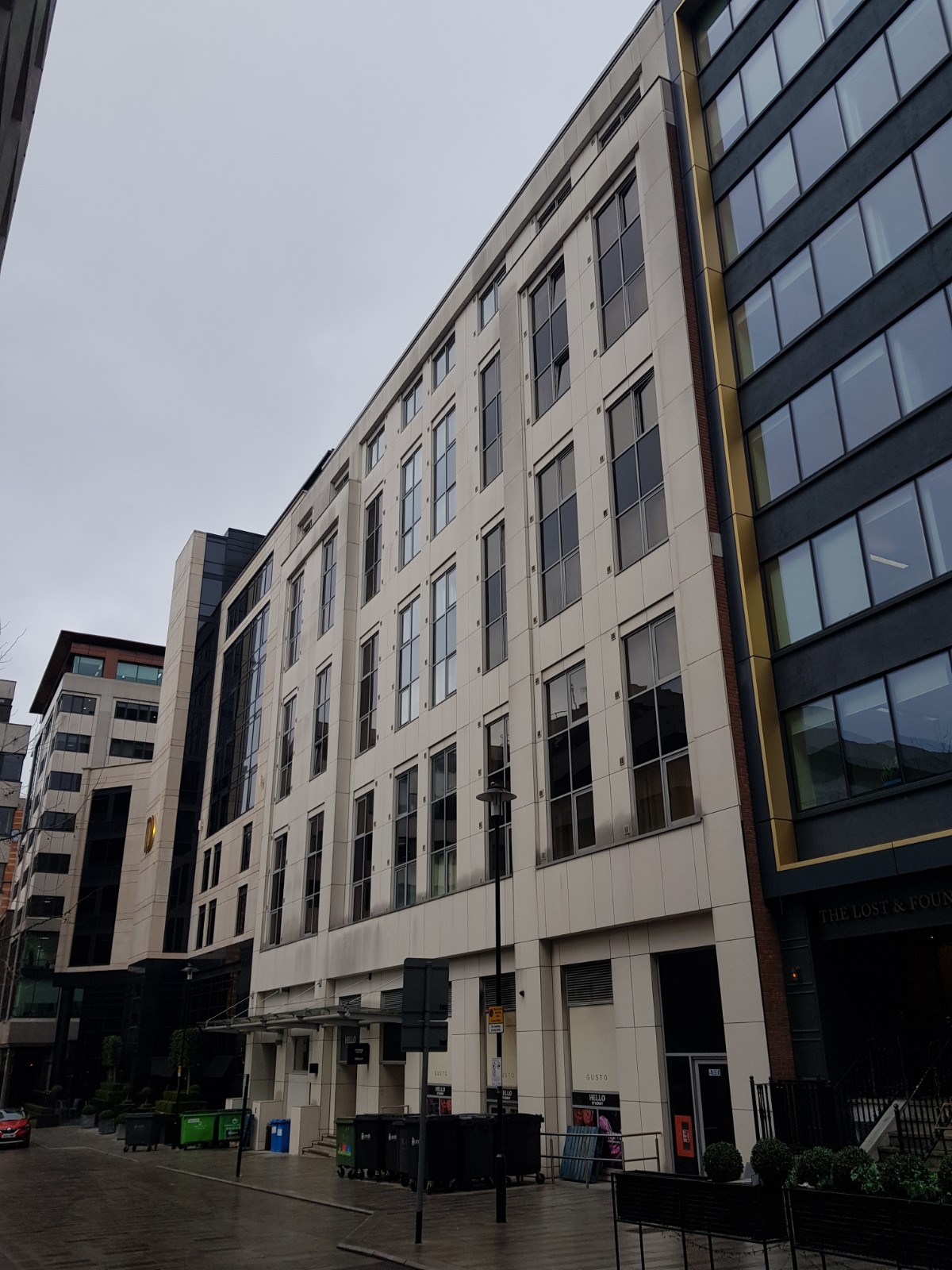 R&D Survey – Pennine House, Leeds
Just under a mile from The University of Leeds and Leeds Beckett and with easy access to Leeds Trinity, Pennine House has it all. Everything is on the doorstep. Shops, bars, restaurants and cafes. Music, art, film and opera. All this and great transport links including just a 5 minute walk to Leeds train station. Perfect for those who want to explore the UK. Cosy private rooms and buzzy shared spaces. Pennine House is set in a quiet cul-de-sac in the heart of Leeds city centre.  Plus be amongst the first to stay in our newly redesigned Silver ensuite, Silver studio, Gold studio and Platinum studio rooms – Find out more. Shared facilities galore with an on-site gym for working out, a cinema to catch a film, a cosy common room for a coffee and catch up and study rooms for…well studying. Luckily for  the client, there was no asbestos in the building!
Asbestos-containing materials will commonly be disturbed during construction work, resulting in fibre release. When asbestos fibres enter your lungs, you are at risk of developing asbestos disease. How do you know if you have breathed asbestos in? There are no immediate effects, but there may be serious consequences in 20 years time.
We always recommend an asbestos R&D Survey if materials might disturbed as part of a refurbishment or demolition project. This includes refurbishment, maintenance, demolition, extensions and other construction activities.
The Control of Asbestos Regulations 2012 set out the Duty to Manage Asbestos in non-domestic properties. If you or your business are responsible for building maintenance and repairs, then you are the "Duty Holder". Any commercial property built before the year 2000 may contain asbestos, and requires an asbestos register. This should be visible to employees or others who are working on site.
Why not find out more about our Asbestos Consultancy, Asbestos Management and Asbestos Refurbishment Survey services? Please do get in touch with us here, and we'll be more than happy to help with your enquiry!
Project information
Client: Pennine House
Project date: 12th March 2022
Contact Us
If you have a similar project you want us to look at the give us a call or drop us an email...
Office: 01422 410454
Email: info@ransonsurveying.com