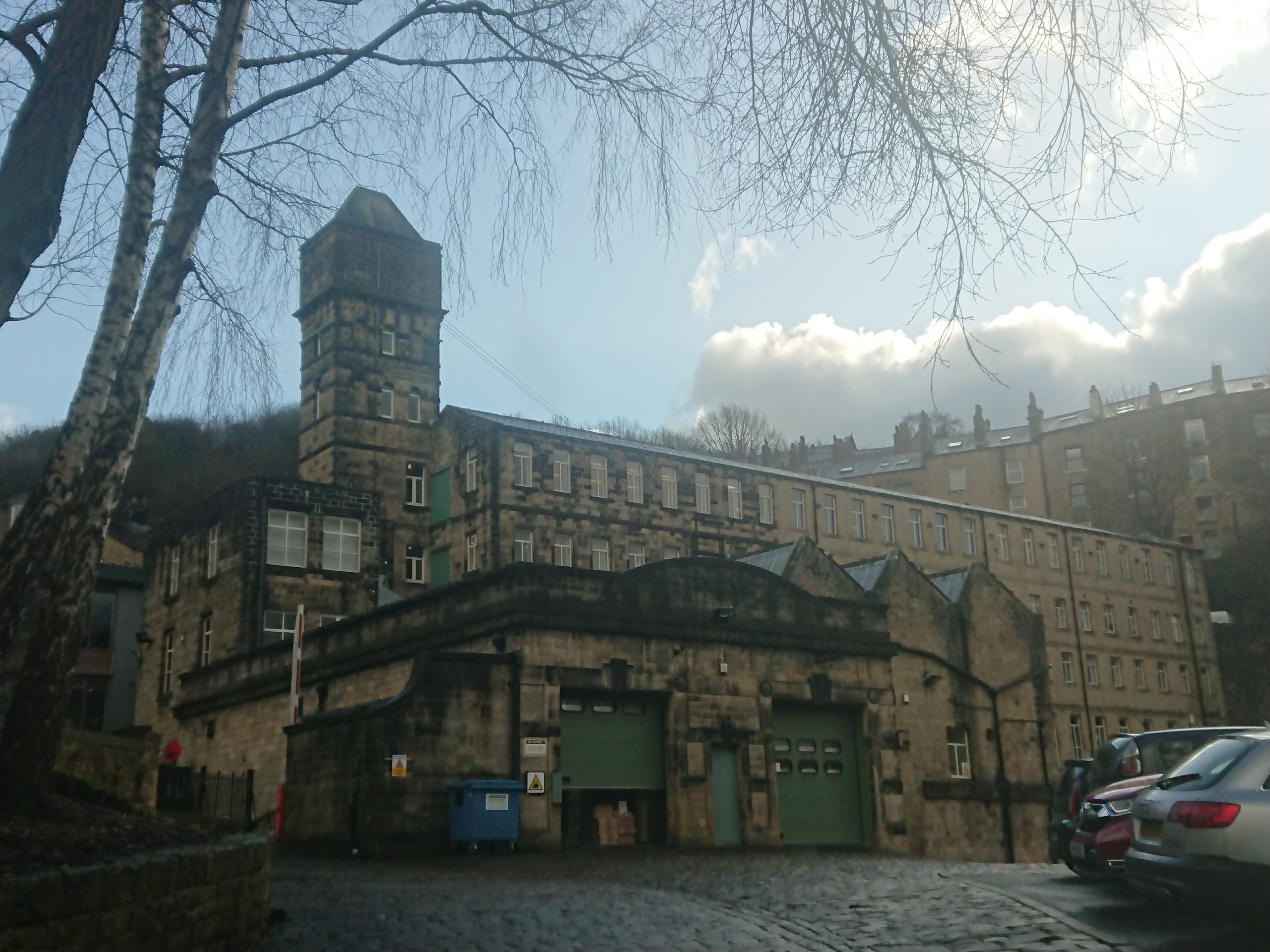 Asbestos Reinspection – Nutclough Mills, Halifax
We carried out an Asbestos Reinspection to update the old asbestos management survey. The client was CALREC, at Nutclough Mills in Hebden Bridge, Halifax
In the late 1700s, The Nutclough Mill building was first constructed. Each worker had an ownership stake in the mill – a worker's co-operative.  The cooperative had a ready market for its products, and expanded rapidly. This resulted in the much larger mill which stands today. 
With the old asbestos management survey already in existence, our task was to resurvey the site. We brought the paperwork up to date with a new Asbestos Reinspection report. We found the building to be generally quite modern. In our opinion, most existing ACMs have already been removed.
The Control of Asbestos Regulations 2012 set out the Duty to Manage Asbestos in non-domestic properties. If you or your business are responsible for building maintenance and repairs, then you are the "Duty Holder". Any commercial property built before the year 2000 may contain asbestos, and requires an asbestos register. This should be visible to employees, and others who are working on site. Before a refurbishment project can begin, it's usual to produce an asbestos R&D survey.
Why not find out more about our Asbestos Consultancy, Asbestos Management and Asbestos Refurbishment Survey services? Please do get in touch with us here, and we'll be more than happy to help with your enquiry!
Project information
Client: Nutclough Mills, Halifax
Project date: 25th March 2021
Contact Us
If you have a similar project you want us to look at the give us a call or drop us an email...
Office: 01422 410454
Email: info@ransonsurveying.com