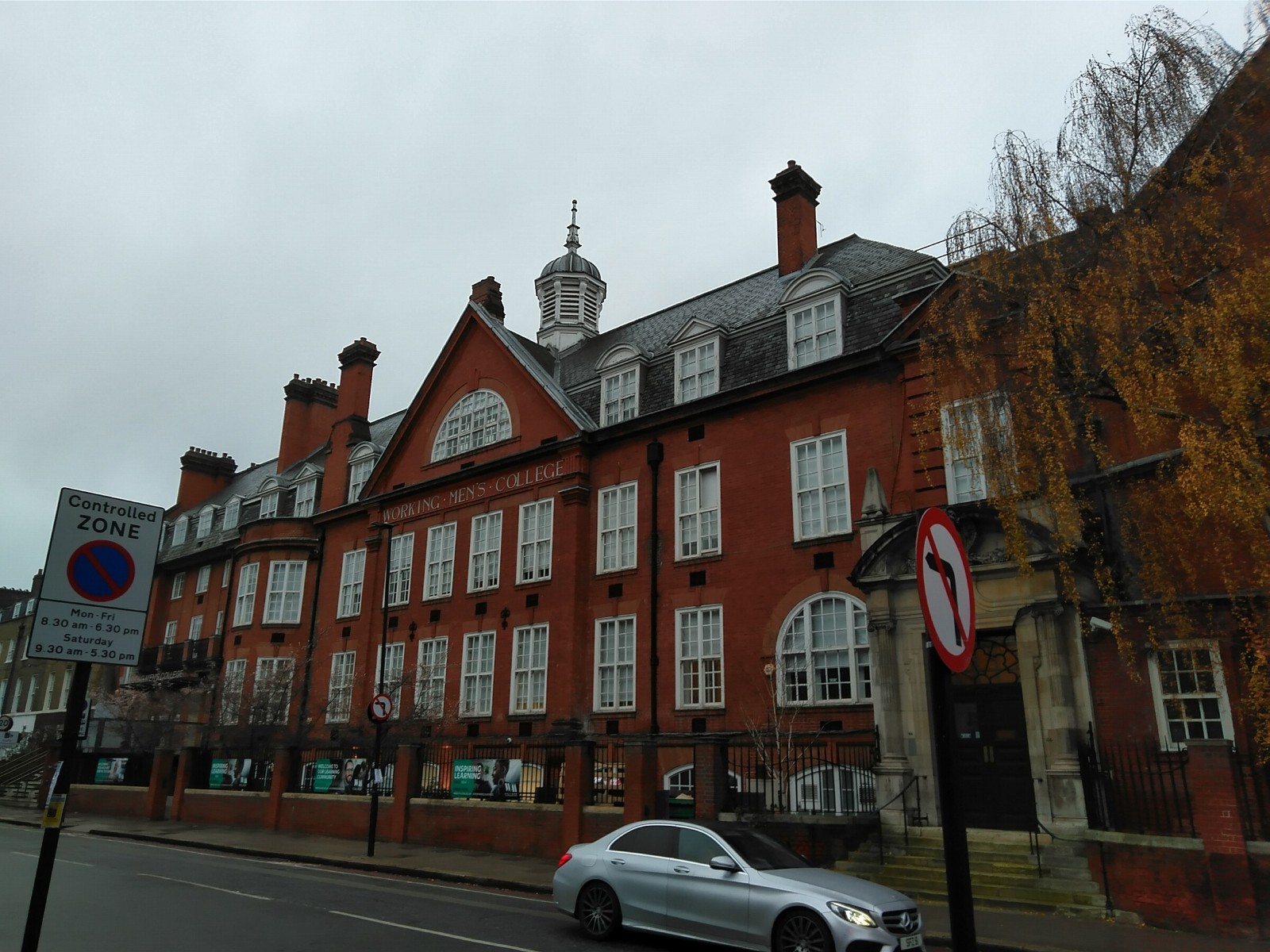 Asbestos Consultancy – Working Men's College
This is Camden Working Men's College – the earliest adult education institution established in the United Kingdom. It is also among Europe's oldest centres for adult education. This client brought us on board for our asbestos consultancy expertise.
The College developed a new building at Crowndale Road on a site bought from Lord Camden. Construction began in July 1904. Sir William Anson formally opened the building in January 1906. The design of the building at Crowndale Road is based on that found within university colleges. It features large common spaces, Library, Common Room, Hall and a Museum. It also features specialist rooms such as science labs, art and craft studios, and a lecture theatre. These were all added in the 1930s.
We spoke with the client and discovered that asbestos surveys have been carried out several times on these premises. Due to this, dated asbestos management surveys already existed for the building. Some asbestos materials were present, but many had already been removed. We updated this information over a period of 2 days. We also found several items of asbestos not picked up on the original surveys.
The Control of Asbestos Regulations 2012 set out the Duty to Manage Asbestos in non-domestic properties. If you or your business are responsible for building maintenance and repairs, you are the "Duty Holder". Any commercial property built before the year 2000 may contain asbestos, and so require an asbestos register. This should be visible to employees or others who may be working on site. Asbestos R&D surveys are carried out before work can begin on a refurbishment project.
Why not find out more about our Asbestos Consultancy, Asbestos Management and R&D Surveys, and get in touch here!
Project information
Client: Working Men's College
Project date: 10th March 2021
Contact Us
If you have a similar project you want us to look at the give us a call or drop us an email...
Office: 01422 410454
Email: info@ransonsurveying.com